A Complete System Focused on Conversion
The Pro Q marketing system includes a complete focus on conversion optimization, message testing, and tracking of individual landing pages, so your team can focus on growing your business rather than the minutia of digital marketing. 
We focus on building your business, not your adspend. 
100% of adspend is charged directly to your business. We focus on developing the best message for your unique Market Match, so you are continually learning more about your market and what they want. 
 Clear Performance KPIs – Maximize Your Spend Where It Counts
You have revenue targets to hit. We track impact of all campaigns and initiatives to give you a clear ROI on PPC performance, in one convenient reporting dashboard. 
Expand Your Reach To A Large Audience
 There's a lot of platforms out there and we'll optimize each channel to extend your reach further than ever before. With access to a wide variety of audiences through Google Ads, Bing Ads, Facebook, and others, we can increase engagement, boost your reach, and raise conversion rates.  
No Long-Term Contracts. Just ROI and Performance. 
Our average client lifetime counts in the years, and the reason they work with us is because we perform. Enjoy no long-term contracts and flexible, ROI-driven marketing and SEO strategy.
Multi-Device Oriented To Be Where Your Customer Is
Your customers are constantly moving. Whether on a desktop at work or browsing on their phones, we create experiences for the devices your customers are using and our strategies revolve around platform planning. We make sure that whenever your customers see you, they're seeing an ad optimized for them. 
A Process Designed to Get Customers and Learn What They Want
1
Goal Planning & Strategy
First, we'll begin by building a persona and a product definition. We'll establish KPIs and goals together.
2
Data-Driven Approach
We use data-driven market and keyword research and apply it in order to know the highest probability targeting for your campaign.
3
Landing Page
We build a landing page that acts as a motivator to get your audience to take action.
4
Universal Creative
Creative, ad copy, and targeting measures are installed in tandem with a landing page that's tied to the same datasource for easy campaign tracking.
5
Constant Testing
We analyze the performance of every message and sample new ones until we understand exactly what your customers want.
6
Performance Reporting
Live performance and monthly deliverable reports are produced to give you a complete understanding of what we do and how it performs.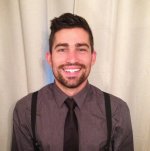 Luke Meyer,
Founder of The Broker Network
What separates the Pro Q team from the herd is that they care about the longevity of your business and have the creative minds to stay ahead of the competition.
Growth we stand by (and others too)
Marketing Goals
Improve marketing ROI on all channels
Improve organic search traffic
Content marketing for PR positioning
Services
SEO
Content
UI/UX
PPC
Web development