How many SEO teams truly build traffic and revenue?
These are actual results from a very niche community, that helped our client grow nationwide.
Pro Q Builds You A Search Strategy That...
1
Grows
Grows consistent value over time
2
Competes
Captures Market Share intelligently from your competitors
3
Converts
Increases your conversion rate (with better education)
4
Connects
Positions your brand to get coverage from major publications.
5
You Own
A product that's built for you and your company.
You have probably read countless articles, and have been harassed by many SEO consultants who confidently assert they can improve your organic search traffic.
Despite everyone's claims, there is only so much space available in search. Not all businesses can rank there, let alone in one of the top 10 spots.
Not everyone can be the expert who wins all the traffic. That's why we prove our success on one simple metric – traffic that leads to conversions.
Our formula has proven success because we understand search engines, what people search for, and what they intend to do.
More importantly, we understand how to build businesses and measure their success.
That's how we get real results like this:
The formula is pretty simple, and a lot of work. We employ great keyword strategy, best practices for your website, and build domain authority by generating content that attracts links all across the web.
We build strategies that position you as the website that journalists use as sources in their articles, which leads to more exposure and more marketing.
But, don't just ask us…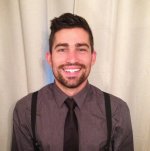 What separates the Pro Q team from the herd is that they care about the longevity of your business and have the creative minds to stay ahead of the competition.
Luke Meyer, Founder of The Broker Network
The Secret To Our Success?
Our clients succeed because we understand search engines and user intent. We designate clear KPIs to their team and ours and carve a path moving forward.
Learn more about what we do.