Proven Results Driven By Data.
We build digital opportunities to grow for our clients. Our focus begins by truly understanding your customer and the journey they take before buying your product. Our team of experts provide SEO, SEM, content marketing, conversion optimization, and analytics services.

Pro Q Offers Specialized Services: We Are Not a One-Stop Shop
We've noticed an industry trend lately; other agencies are offering a full-service menu. So, why hasn't Pro Q jumped on the bandwagon?
We believe in a different approach: do a few things well, rather than do it all with mediocre results. We take a narrow focus so we can be the best at what we do, and the results speak for themselves.
1
Discovery
We audit your marketing plan and find opportunities for growth.
2
Strategy
We set a plan to achieve goals set during discovery.
3
Concept
We begin to develop ideas discussed into concrete design, copy, or code based ideas.
4
Planning
We source the resources and coordinate with your team for join campaign planning.
5
Production
We design, build, and deploy your marketing solution.
6
Review
We analyze the results and fold them into the next concept.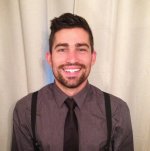 What separates the Pro Q team from the herd is that they care about the longevity of your business and have the creative minds to stay ahead of the competition.
Luke Meyer, Founder of The Broker Network
Your Dedicated Digital Marketing Team