Convert More Traffic Into Leads
Your website has the traffic, but turning that traffic into leads can be a challenge. Our strategies begin with easy implementation and quick results – so that you know your dollars are being invested wisely. 
Analytics is our specialty and we use high-value tools and resources to ensure that the information we gather is highly accurate and responsive. 
Built For Data Lovers
Focused on your ROI, we track every interaction that a user has on your website. From there, we put together a high-performance strategy that will lead to high conversion rates.
Conversion Rate Optimization relies heavily on a/b testing, heatmaps, and form analytics to accurately assess why your users aren't converting – and what can be changed so that they start.
Performance Designed To Increase Your Revenue
When it comes to CRO, user intent is everything. Without understanding the why of a user's actions, it becomes a constant struggle to convert. 
Once a strategy is in place, we'll track all website visitors and analyze their user behavior, plan, and manage all a/b testing, install heat maps, deliver targeted messages to your audience, and understand exactly what your user's needs are. 
No Long-Term Contracts. Just ROI and Performance. 
Our average client lifetime count is in the years, and the reason they work with us is because we perform. Enjoy no long-term contracts and flexible, ROI-drive marketing and CRO strategy. 
A Clear Process Focused On Increasing Your ROI
1
Goal Planning & Strategy
We'll discuss with your team what your goals are and designate clear KPIs moving forward. Our team will work with yours to ensure that these goals are met.
2
Competition Research
In order to better recognize what your users are buying and from who, we'll conduct market research. We'll research competition, analyze what works, and what doesn't - all while creating a unique plan for your business.
3
Site-Wide Testing
We'll start by running analytics and installing heat maps on all of your valuable pages. Once information is collected, we'll adjust accordingly.
4
Landing Page Optimization
Landing pages are often what cause a user to decide not convert. By using the analytics we receive from testing, we'll put together a highly-optimized landing page that will capture your audience's attention - and make them more likely to take action.
5
Consistent Monitoring
Once we start seeing upward momentum, we'll continue to consistently monitor every aspect of the page. We stay on top of any performance drops or increases and make decisions based on user behavior.
6
Performance Reporting
Each month you'll receive a performance report that will detail every change that was made and how that affected your business. Transparency is a core value of ours.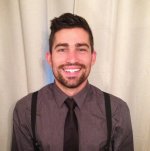 Luke Meyer,
Founder of The Broker Network
What separates the Pro Q team from the herd is that they care about the longevity of your business and have the creative minds to stay ahead of the competition.
Growth we stand by (and others too)
Marketing Goals
Improve marketing ROI on all channels
Improve organic search traffic
Content marketing for PR positioning
Services
SEO
Content
UI/UX
PPC
Web development